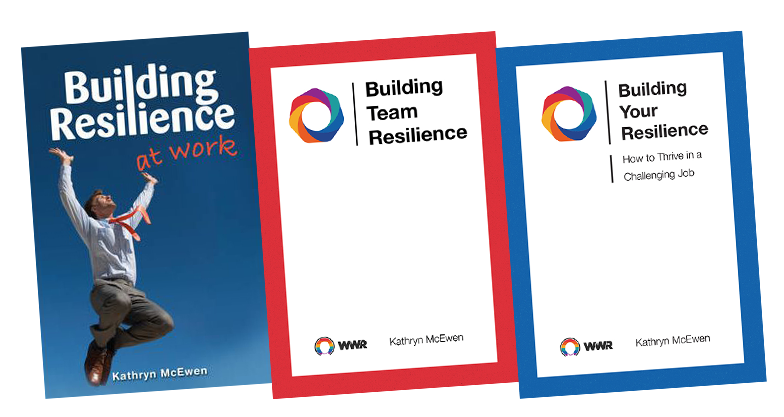 Building Resilience at Work
Building Team Resilience
Building Your Resilience
Hi, I'm Kathryn
As the Global Lead of Working With Resilience I'm on a mission to partner with leaders and teams to be the best they can be in these uncertain and challenging times.
I have blended my skills as an organisational psychologist, coach and mediator to research and develop practical strategies and resources that help sustain performance and wellbeing at work.
Leader Coaching
I coach leaders working in challenging jobs who want to future-proof their performance, or those of the teams they lead.  I also assist in strategy for complex team or work issues.
Team Coaching
I work with teams who are in trouble and need help re-building, or who are facing future challenges they need to equip for. 
My keen interest in resilience over the past decade has led me to establish Working With Resilience, an international consortium of practitioners and researchers.
I led the research and development of the Resilience at Work Toolkit – a set of measures, models and resources that provide a systemic approach to building resilience at work.
Explore the work I lead by visiting workingwithresilience.com.au

Lead developer of the Resilience at Work Toolkit.
Integrated measures and resources for personal, team and leader resilience
As Chair of the Editorial Board of RESILIENCE TV, I help curate content and resources on all things resilience at work.

My Career
I commenced my professional career in Western Australia assisting injured employees return to work. This gave me the great privilege of experiencing the diversity of working life – from chicken processing factories to global mining companies. A promotion saw a relocation to the Northern Territory where I set up the first private industrial rehabilitation company.
My next move was to a Big 5 accounting firm in South Australia where I learned enough about consulting to establish my own business. Since then I have partnered with colleagues in all aspects of organisational psychology consulting, from recruitment and selection to culture change. For the last decade I have focussed on establishing the global consortium, Working With Resilience, while continuing to work in general consultancy. Throughout this time, I have been co-owner of a four-wheel drive parts business. These 'parallel universes' have kept me grounded in good business principles and practicalities while still understanding corporate and government workplace cultures.
Along the way I joined the Army Reserve, undertook officer training and learned about leadership 'on the job' as a 21-year old running a transport troop. I was trained as a skills instructor and then became a Captain in the Psychology Corps and involved in military leadership programmes.
My Expertise
I am a registered organisational psychologist – a profession that has helped ground my work in science and allowed a deep understanding of organisational behaviours, systems and processes. I have maintained a strong association with the University of South Australia where I have lectured, provided student supervision and acted on advisory boards to the School of Psychology, Social Work and Social Policy and the Research Centre for Workplace Excellence. I also conduct research with academic colleagues. In 2014 I was elected a Fellow of the Australian Psychological Society in recognition of my contribution to the profession and the year before became a member of the South Australian Health Practitioners Tribunal.
When coaching was established as a profession in the 1990s, I became a founding member of the Australian Psychological Society's Coaching Interest Group and established an executive coaching business with colleagues. I have wide coaching experience across industries. These days I mostly coach leaders and teams in managing specific challenges or complex work environments. I am able to establish rapport and get to the heart of an issue quickly.
I also hold specialist skills in conflict resolution and mediation and achieved national accreditation as a mediator. This training and experience fine-tuned my capacity to deal with sensitive issues, hold and facilitate challenging conversations and manage the complexities of confidentiality in group work.